The world of art has been forever changed by the introduction of Artificial Intelligence (AI) image generators. These innovative computer programs use complex algorithms to create a wide range of artwork, from images and videos to music and text. With AI image generators, artists can unleash their creativity and come up with unique and visually appealing art pieces that are sure to impress.
The benefits of AI art generators for artists are numerous. First and foremost, they allow artists to create complex and intricate art pieces that would be otherwise difficult or impossible to create by hand. They also offer a level of precision and detail that traditional art techniques cannot match, which is essential for certain styles of art. An AI art generator can save artists a great deal of time and effort, allowing them to focus on other aspects of their work.
Types of AI Image Generators
There is a wide range of AI image generator models available, each with its unique features and functions. Some of the most popular types include Generative Adversarial Networks (GANs), StyleGANs, and Variational Autoencoders (VAEs).
GANs use two neural networks to create art – one generates the art and the other compares it to real-world examples, allowing the AI to improve its output and make it look more realistic. StyleGANs, on the other hand, focus on generating new and unique styles of art by mixing and matching different styles. VAEs work by learning the underlying structure of an image, allowing the AI to generate new images based on that structure.
There are also many AI art generators based on the above three, each with its own unique features and capabilities. Some of them include Jasper Art for overall performance, DALL-E 2 for realism, Starry AI for compositions, Stable Diffusion for text-to-image, Midjourney for fantasy and abstract, NightCafe Creator for evolving images, Deep Dream Generator for psychedelic works, DeepAI for cartoon styles.
Artists can choose the AI art generator that best suits their needs and desired style to create unique and visually appealing artwork
Choosing the Right AI Image Generator
When selecting an AI art generator, it is important to consider factors such as the type of art you want to create, the level of control you want to have over the final output, and the quality and quantity of data available to the AI.
To find the right AI image generator for your needs, it is important to do your research and test out different options. Look for AI image generators that specialize in the type of art you want to create and pay attention to user reviews and feedback to get an idea of how well the program works.
Getting Started with AI Image Generators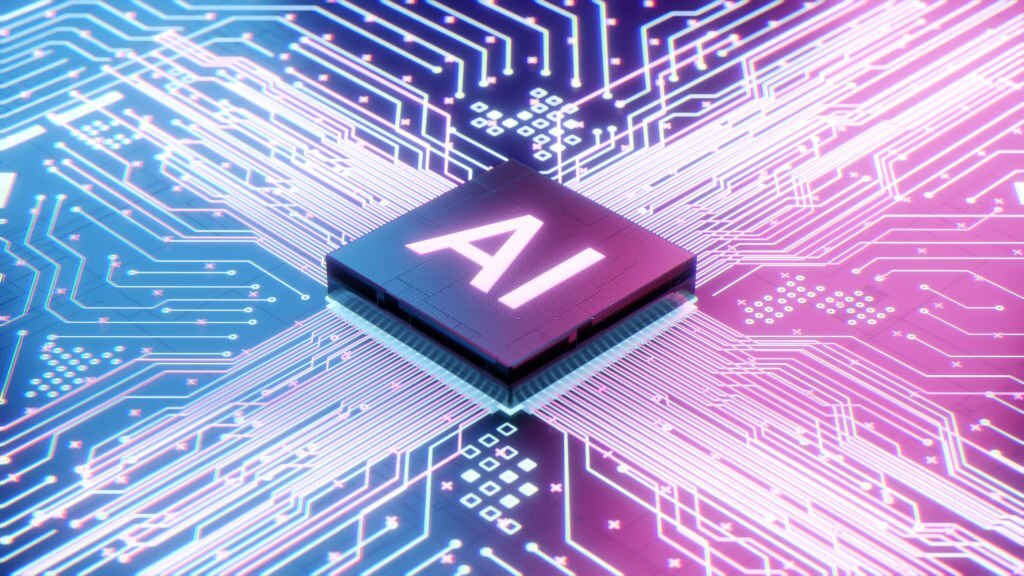 For beginners, using an AI image generator can be a daunting task. However, most programs come with user-friendly interfaces that make it easy to get started. Start by familiarizing yourself with the different tools and features available, and take the time to experiment with different settings and parameters.
Navigating different AI image generator tools and features can be overwhelming, but it is important to take the time to learn how to use them effectively. From adjusting color schemes and shapes to customizing parameters, there are a variety of tools and features available that can help you create unique and visually appealing art pieces.
Generating Unique Artwork with AI Image Generators
With AI image generators, artists have access to a plethora of tools and techniques to create unique and visually appealing artwork. One such technique is style transfer, where the AI algorithm extracts the style of one image and applies it to another. This allows artists to create new images with a particular style or aesthetic, without having to create it from scratch. Another technique is generative adversarial networks (GANs), which use two neural networks to create art by learning from existing data and generating new images.
Customizing and tweaking AI-generated images is a great way to achieve the desired effect and make the artwork truly unique. Artists can experiment with different parameters, such as color schemes, shapes, and textures, to create a truly bespoke image.
By manipulating the inputs, artists can control the output and create a new interpretation of the original image. These tools and techniques allow artists to create artwork that is not only visually appealing but also distinctively their own.
Using AI Image Generators to Enhance Existing Art
AI image generator can also be used to enhance existing artwork by adding an extra layer of detail and depth. For example, an artist can use an AI algorithm to upscale an image, making it larger and more detailed without compromising on quality. This technique is particularly useful for artists who work with low-resolution images or need to create large prints.
An AI algorithm can be used to remove noise or unwanted elements from an image, further improving the overall quality of the artwork.
AI image generators can also be used to refine and perfect existing pieces of art. For example, an artist can use an AI algorithm to adjust the lighting or color balance of an image, bringing out the true beauty of the artwork.
AI algorithms can also be used to correct the perspective or adjust the composition of an image, making it more aesthetically pleasing.
By using an AI image generator in this way, artists can refine and perfect their artwork, taking it to the next level.
Showcasing Your AI-Generated Artwork
Showcasing and promoting AI-generated artwork is an important part of the artistic process. There are a variety of platforms and online communities available for artists to showcase their work, such as Instagram, Pinterest, and Behance.
There are a number of online galleries and marketplaces that specialize in AI-generated art, such as Art AI Gallery and ArtBreeder. By leveraging these platforms, artists can gain exposure to their work and connect with other artists and potential buyers.
Artists can also use social media and online communities to connect with other artists and promote their work. For example, many online communities, such as Reddit, have dedicated art subreddits where artists can share their work and get feedback from other artists.
Artists can participate in online challenges and competitions to gain exposure and recognition for their work.
By leveraging these platforms, artists can build a strong online presence and establish themselves in the art community.
Ethical Considerations for AI-Generated Art
As with any technology, AI image generators raise ethical questions. One of the primary concerns is the idea that using these programs could make art creation too easy, and artists could rely too heavily on them instead of putting in the effort and skill required to create original art. However, others argue that an AI art generator can be used to enhance an artist's work or provide a new tool for creativity.
Another ethical consideration is the use of copyrighted material. If an AI image generator is trained on existing copyrighted images, it could potentially create new works that infringe on those copyrights. Artists must ensure that they have the necessary rights to use any images or other materials they feed into an AI image generator.
It's also important to consider the implications of using AI-generated art in commercial applications. If a company uses AI-generated art in its advertising or products, it must ensure that it has the necessary rights and permissions to do so.
The Future of AI Image Generators in Art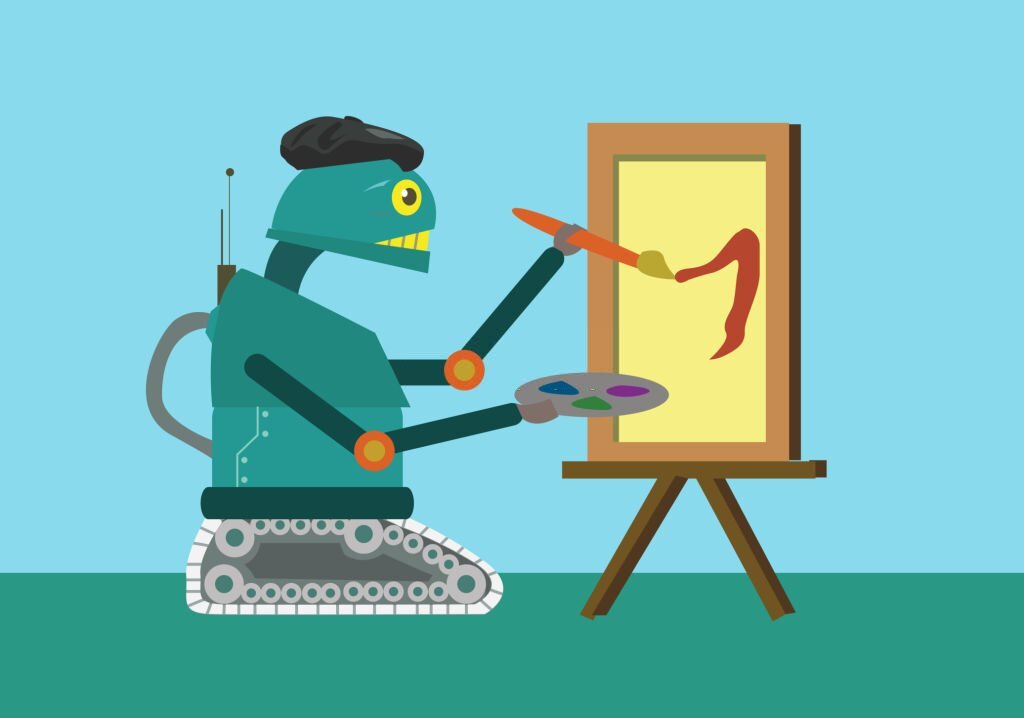 There is still a relatively new trend in the art world, but it is already having a significant impact. As these programs become more advanced and more widely used, they have the potential to revolutionize the way we think about art and creativity.
One of the most exciting things about an AI image generator is the way they can push the boundaries of what is possible in art. They can create complex and detailed images that would be difficult or even impossible for a human artist to create on their own. They can also generate new and unexpected combinations of styles and concepts, leading to entirely new forms of art.
AI image generators are also changing the way we think about the creative process. Instead of relying solely on human skill and inspiration, artists can use these programs to generate new ideas and explore new directions. This can lead to a more collaborative and dynamic approach to art creation.
Conclusion
AI image generators are a powerful tool for artists. They can generate unique and visually stunning images, provide a new source of inspiration, and even enhance existing works of art. While there are ethical considerations to keep in mind, the potential benefits of these programs are immense.
Looking to the future, it is clear that AI-generated art is going to play an increasingly important role in the art world. As artists continue to explore the possibilities of these programs and push the boundaries of what is possible, we can expect to see a new era of artistic creation that is both innovative and collaborative. So, whether you are a seasoned artist or just starting out, it's time to embrace the power of an AI art generator and unleash your creativity like never before.