Ever wondered why women wear underwear and panties? Well, they wear them because they want to keep their private parts clean and comfortable. 
Go on to know the health benefits of wearing panties and underwear, especially when going out for work or entertainment with friends and family.
1. Underwear Provide Ultimate Protection to the Private Parts
The founder of a Westchester-based health institution named The Center For Dermatology and a professional dermatologist, David E. Bank asserted that panties and underwear provide absolute protection and support to the genital area. Apart from that, undergarments keep the private parts clean and germ-free.
2. Safeguard Genitals from Infections
Dr. Ross argued that funny women's underwear lessens the impacts of various infections. They create a physical barrier between germs and genitals. Furthermore, she proclaimed that underwear and panties are musts with tight-fitting bottoms. This is because tight-fitting bottoms provide a conducive environment for bacteria, dirt, fungi, and other environmental contaminants.
3. Underwear Lengthens the Hours of Exercise and Workouts
Physical exercise in sweaty and tight leggings attracts different germs and provides them with a healthy environment for their growth.
This is why a board-certified, New York-based dermatologist Marisa Garshick asserted that men and women should wear sweat-wicking sports panties and underwear to keep the genitals sweat-free, hygienic, and comfortable. This habit enhances the period of physical exercise and workout. The more comfortable you are, the longer you are going to do workouts and exercises.
4. Good-quality Underwear Reduces the Likelihood of Skin Infections
An experienced dermatologist named Dr. Garshick proclaimed that genitals are more prone to the accumulation of sweat and oil drops. These two components can cause the breakdown of the skin by forming clogged pores.
Such issues are more prevalent in women than men. This is why she has advised women to wear good-quality underwear for reducing the number of skin infections.
They reduce the likelihood of acne and skin infections by keeping the private parts clean and dry. Dry genitals are less vulnerable to infections in comparison to wet genitals.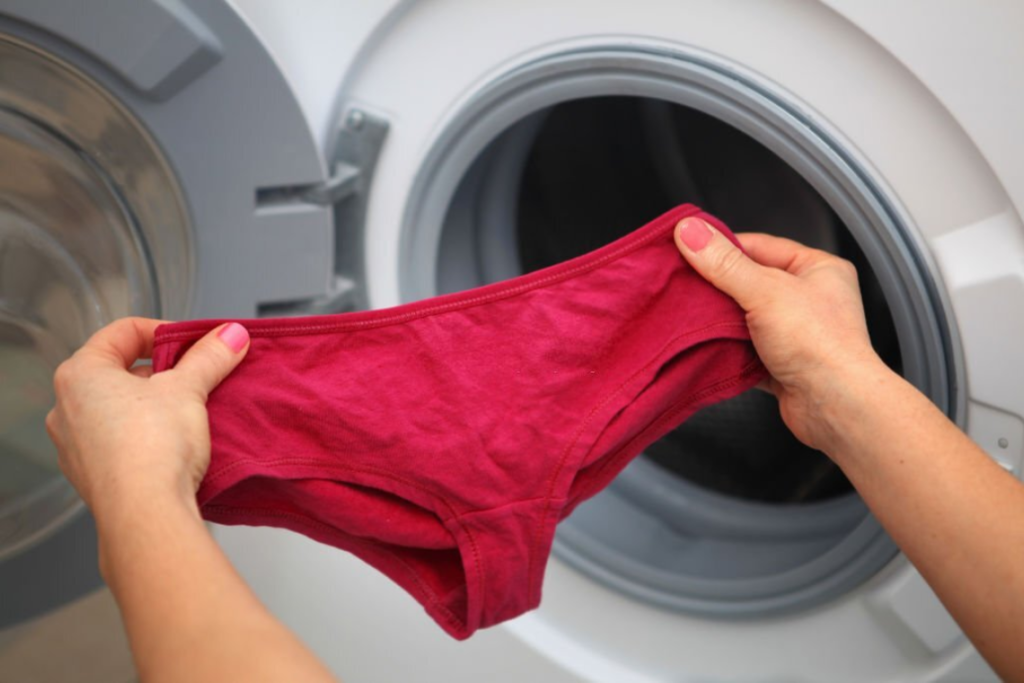 5. Underwear Curtails Irritation Around the Genitals
A professional dermatologist named Dr. Ross said that wearing underwear provides ultimate protection to the genitals against irritation caused by some fabrics. Itching and irritation can be reduced by investing in cotton underwear.
Where to Find the Best Quality Women's Underwear and Bachelorette Thongs?
Innumerable online and offline stores deal in the sales of men's and women's undergarments. For instance,amazon is where you find hilarious, sexy lingerie bottoms for your partner in small, medium, 2x, and 3x sizes. For purchasing poly cotton sexy bachelorette thongs for your honeymoon in various sizes and graphics, you can visit amazon.
Note that both the products mentioned above are made in the USA, are printed, and can be washed in washing machines. However, for maintaining the grace and graphics, don't iron them.
Final Statement
Undergarments are as important for human beings as outer garments. Underwear, bachelorette thongs, panties, and blouses protect against the invasion of environmental contaminants, germs, and dirt particles. Apart from that, these garments keep your genitals dry, hygienic, comfortable, and clean.