Have you ever dreamed of visiting a vibrant city full of life and energy? A place where the culture is as diverse as its attractions and activities? If so, Miami may be your dream destination! Home to one-of-a-kind nightlife, stunning beaches, delicious cuisine, world-class shopping and some of the nation's top tourist destinations – this captivating city will leave you mesmerized. Whether it's ballet or bashes, breweries or boating – there's always something for everyone in Miami. Keep reading to discover 8 reasons why you must visit this magical paradise now!
Explore Miami's stunning beaches and waterfront areas.
Miami is a city that is always on the move, with its vibrant culture, delicious food, and breathtaking scenery. If you're looking for a place to escape and unwind, Miami's stunning beaches and waterfront areas are worth exploring. Picture yourself soaking up the sun on South Beach, with its endless white sand and crystal-clear waters. Or, stroll along Biscayne Bay and gaze at the expanse of blue skies and shimmering water. With the warm tropical climate and year-round sunshine, Miami's waterfront areas offer endless opportunities for relaxation and adventure. Whether you're on a romantic getaway or a family vacation, Miami's beaches and waterfront areas are the perfect destination for your next escape.
Sample the array of delicious local cuisine.
Miami is a melting pot of cultures; nowhere is this more apparent than in its cuisine. From savory empanadas to sweet pastelitos, Miami's local cuisine offers a unique and delicious blend of flavors worldwide. But it's not just about the food but also the experience. Whether indulging in a Cuban sandwich at a bustling café or sipping on a mojito at a rooftop bar, every bite and sip in Miami feels like a celebration. So come hungry and bring your taste buds on a journey – Miami will surely leave you with a newfound appreciation for the magic of food.
Enjoy various outdoor activities, from fishing to sailing and diving.
Miami is an enchanting city that is full of life and adventure. It is famous for its beautiful beaches and vibrant nightlife, but there is much more to discover here. If you are an outdoor enthusiast, this city is the perfect destination. You can indulge in various outdoor activities, from fishing to sailing and diving. Enjoy the thrill of catching fish in the shimmering waters, or sail away into the horizon and feel the freedom of the open sea. Even if you are not an experienced fisherman or sailor, there are many places to rent equipment and take lessons. The warm sunshine and crystal-clear water will make every moment of your outdoor adventure genuinely magical. So, whether traveling solo or with private jet to miamifl, Miami is the perfect place to explore the great outdoors.
Take in the vibrant arts and cultural scene of the city.
Miami stands as an exceptional city, brimming with a dynamic arts and culture scene that promises to enchant your senses. With a plethora of artistic treasures, including mesmerizing galleries and globally acclaimed museums, Miami proudly displays its distinctive and diverse cultural identity. To fully immerse yourself in the city's vibrant and colorful artistic landscape, consider exploring the Wynwood Walls, an outdoor street art museum bursting with vivid hues, or the Perez Art Museum, a contemporary art institution showcasing a wide array of artworks from around the globe. Whether you're an art connoisseur or enjoy admiring beautiful creations, Miami's art scene is not to be missed. So, if you're looking to experience something new and exciting, Miami is the perfect destination, with its flourishing arts and culture scene that will leave you breathless.
Please get to know the friendly locals and see what makes them unique.
Miami is a city filled with vibrant energy and a charming local community that is unforgettable. When you visit this stunning destination, one of the things that you cannot miss is discovering the magic of its people. From the colorful art scene to the sizzling nightlife, Miami always has something unique to explore. Meet the friendly locals known for their love of music, dance, and culture, and you'll quickly understand why this city is like no other. Whether you're exploring the trendy boutiques of South Beach or savoring the flavors of Little Havana, Miami's locals always know how to make visitors feel welcome. So pack your bags and get ready to experience the magic of Miami for yourself.
Discover hidden gems like Little Havana and Wynwood Walls.
Miami is a vibrant metropolis that is just waiting to be explored. With its sunny beaches, lively nightlife, and cultural diversity, it's no wonder the city has become such an iconic destination. Miami is a place where there's always something going on and something new to discover around every corner. From delicious Cuban cuisine in Little Havana to the stunning street art at Wynwood Walls, plenty of hidden gems are just waiting to be discovered. So why plan a trip and experience the magic of Miami for yourself? You won't be disappointed with so much to see and do in this dynamic city.
Read Also A Guide to the Top Tours in Israel
Shop at one of many exclusive designer stores or hunt for bargains at discount shops.
Miami is an enchanting city that is full of life and excitement. It would help if you visited this vibrant city for countless reasons, but one of the top is the shopping experience. Miami has it all, whether you are looking for high-end luxury brands or great deals at discount shops. You can spend the day exploring exclusive designer stores and treating yourself to some of the most fashionable styles in the world. Or, you can venture to some of the city's famous shopping districts and score incredible bargains on unique finds. No matter what type of shopping experience you are looking for, Miami has something to offer every visitor looking to discover this captivating city's magic.
Relish in Miami's nightlife with its clubs, concerts, bars, and much more!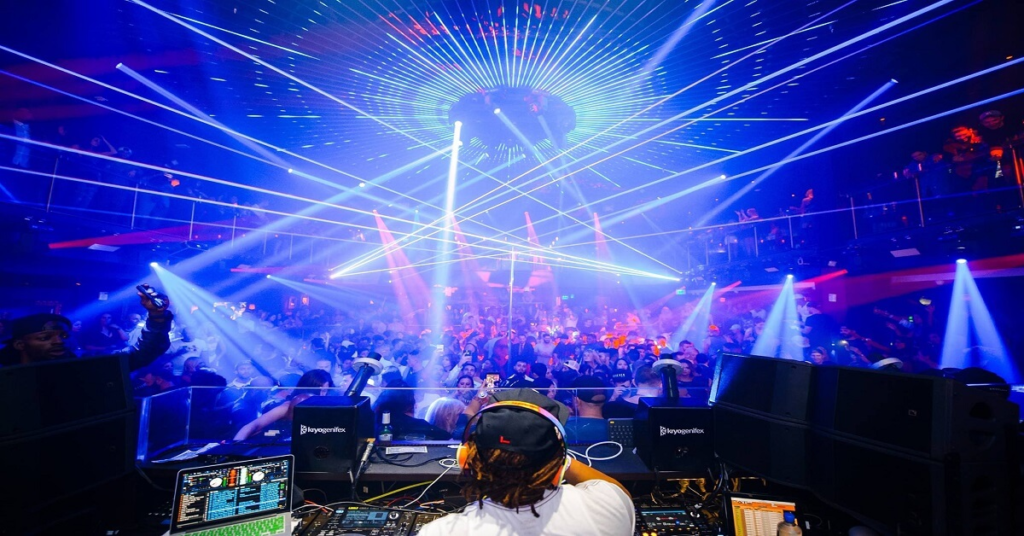 Miami is the place to be if you want to experience nightlife unlike any other. Miami's vibrant city life offers clubs, concerts, and bars that keep you moving and entertained until the early morning hours. Miami's nightlife has it all if you want to dance the night away, enjoy live music, or unwind with friends over drinks. The city's diverse venues cater to various interests, from high-end luxury clubs to laid-back beach bars. So why not discover the magic of Miami's nightlife for yourself and experience the energy and excitement this incredible city offers?
Conclusion:
Miami is truly a magical city that has something for everyone from the sun worshipper to the carnival seeker to the shopaholic. Time spent here is just as energetic and exciting as its scenery – with a Latin vibe. Miami supports new cultures with acceptance and understanding, so you never have to worry about blending in and finding your place.