Thanks to the internet and technological advances, people can share their lives with an audience in real time. One billion active TikTok users upload short video clips every month, while others live stream events on sites like Twitch.
Streaming involves uploading live content for viewers to watch. Some people stream themselves playing video games, while others stream travel content, just chatting sessions, dance, or talk shows. Streamers need to buy equipment to produce a compelling stream. Should you have a ring light or will LED lights work best? Read on to explore which lighting options streamers have and any other accessories streamers need for their setup.
What are the best lights for streaming?
The Mountdog Softbox, Neewer 700W Professional Softbox Kit, Fovitec Softbox Continuous Lighting Kit, NEEWER Ring Light, AceTaken's Webcam Ring Light, MACTREM LED Ring Light, and Lume Cube lighting kits offer the best lighting for streaming. Using proper lights is crucial because your face can appear contorted if there are shadows on it. Key lights are your primary light source, but you should use fill lights to balance key lights and prevent shadows. Softboxes provide balance, preventing your face from being washed out by bright lights. Softboxes have fluorescent lights, while desktop lights and ring lights use LED bulbs.
What factors should you consider when choosing lights?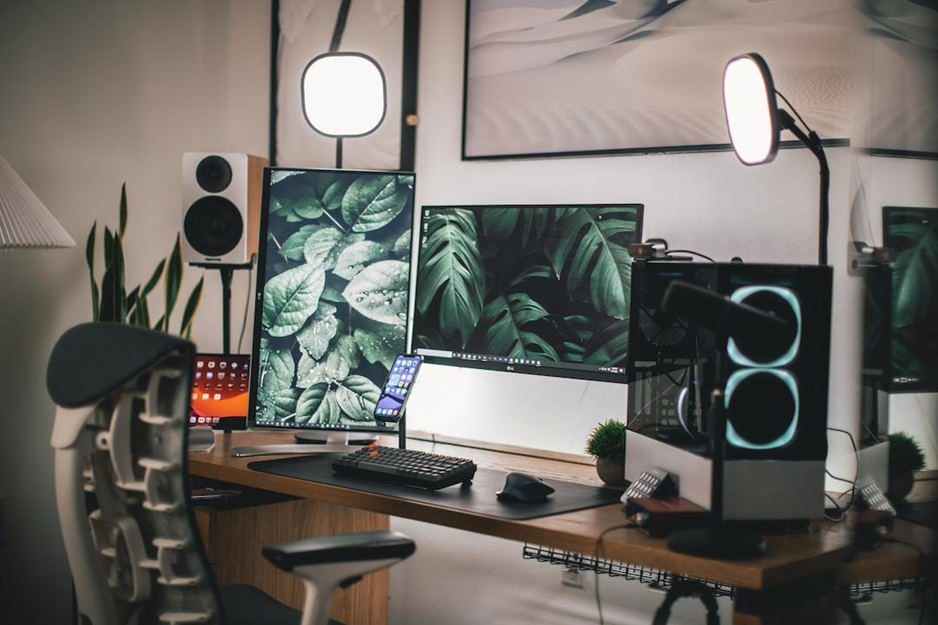 Your available space will affect which lighting kit you choose. The Lume Cube is ideal for small spaces. Softboxes sit on tripods and take up a lot of floor space. They aren't ideal for a stream setup with limited floor space, but they provide good lighting for streamers engaged in a wide range of activities. Desktop lights and ring lights are compact. A ring light may work fine for your setup if you're strictly focused on gaming; however, a ring light may be insufficient to provide the brightness you need if you dance or engage in other activities farther from your webcam.
You may have other reasons you need professional lighting, which could affect your decisions. Photographers and filmmakers use softboxes, but your budget's another factor. You could spend close to $200 for the best light kit on the market, while budget light kits can cost less than $20. LED bulbs cost less than fluorescent bulbs, making desktop lights and ring lights a good option if you have a tight budget.
What other accessories do streamers need?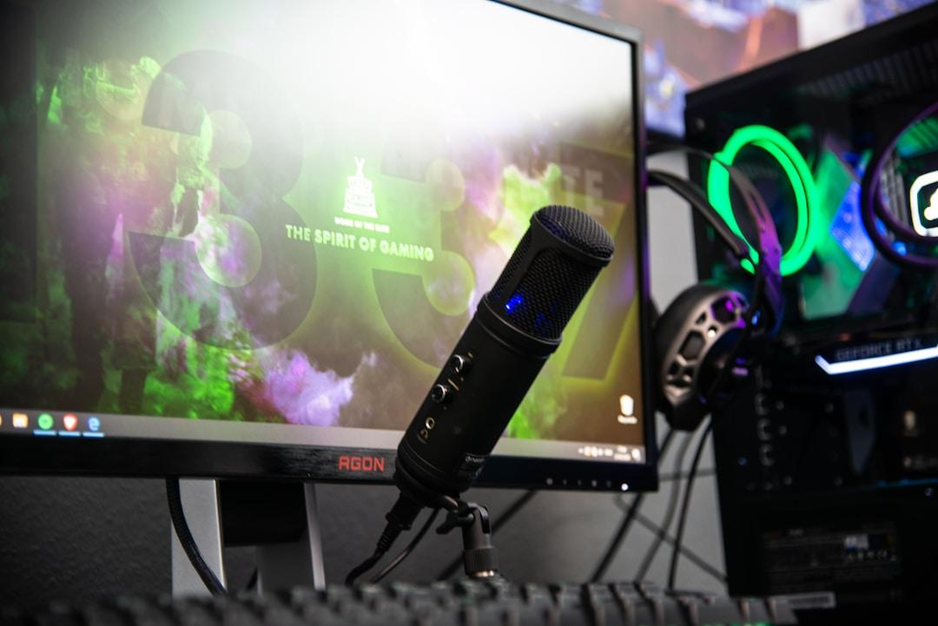 You can opt to set up a green screen behind you and put photos or customized backgrounds over the green screen. This is an excellent option if you're streaming from an old room that needs to be updated or if you have a large window behind you and don't want to appear backlit during your stream. Photographers and filmmakers may also use a green screen, making it a great option if you enjoy those hobbies.
Streamers who don't use a green screen should consider their background when setting up their streaming area. You could opt to fill the walls with custom art or posters. You could also place bookshelves behind you and fill the shelves with your favourite books, movies, or action figures. Your background can help establish your brand and appeal to viewers.
Whether you're gaming, chatting, or streaming a talk show, you'll need a microphone. The best streaming microphones filter out background noise, enabling viewers to hear crisp audio during your stream.
You'll need a webcam or video camera to film your streams, and you'll need an account on Twitch or another streaming platform. Take time to review the platform guidelines to ensure you build a streaming program that complies with their regulations. You can also set targets for your channel. If you become an affiliate, you can generate revenue from subscriptions and Bits donated by your followers.
Streamers have multiple lighting options to consider. It's possible to use LED bulbs in a ring light or desktop lighting kit. Key lights and softboxes use fluorescent bulbs. The best lighting for your stream depends on your budget, available space, and the type of content you stream.