Different colored bridesmaid attires is one of the hottest trends, it allows the bride to add some diversity and visual interest to her wedding party, and it also gives each bridesmaid the opportunity to choose a color that flatters her individual style and complexion.
However, with multiple bridesmaid dresses in different colors, coordinating the look can be a difficult task.
In this blog post, we'll be discussing some tips and strategies for coordinating different colored bridesmaid dresses. We'll explore ways to choose colors that complement each other, ways to use accessories and unifying elements to tie the different colors together. After finishing reading this post, brides will have a better understanding of how to choose and coordinate different colors, and create a stunning and cohesive look for their wedding party.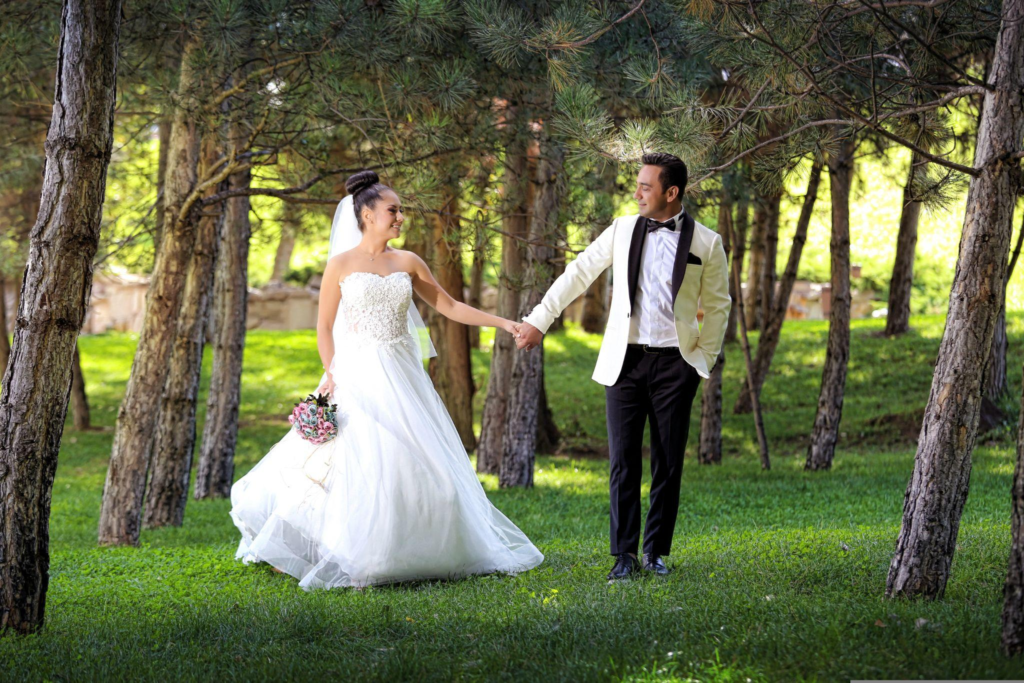 Part 1. Here are some tips to help you choose the right color scheme for your bridesmaid dresses:
(1) Choosing colors that complement each other: Consider using a color wheel to identify complementary colors, contrasting colors like blush and navy, or moss green and rust. You can also choose colors that are within the same color family, this is the way that can easily work well and look harmoniously, such as dusty rose, cinnamon and burgundy, they all have some pink and red tones in them and thus can match beautifully. or light blue, dusty blue, and navy, the philosophy is the same, the colors all have blue element and so they look perfect with each other. Eucalyptus, dark emerald and sage, it's a green hue combination and look amazing, or pastel shades like pastel pink, yellow, blue, lavender, which are harmonious together. You could also try to mix a floral dress with the same bottom color as the solid color dresses, the final look will wow everyone.
(2) Considering the wedding theme and color palette: Your bridesmaid dresses should fit in with the overall look and feel of your wedding. For beach weddings, bridesmaid dresses in shades of blue or green will complement the ocean scenery. If your wedding has a specific color palette, such as blush pink and gold, you could choose dresses in those colors or complementary shades.
(3) Taking into account the bridesmaids' skin tones and preferences: Not all colors look good on every skin tone, so it's important to take your bridesmaids' complexions into account when choosing their dresses. If you have bridesmaids with very fair skin, you may want to avoid pastel shades that can wash them out. If a bridesmaid has a strong preference for a certain color or style, try to accommodate their wishes as much as possible. Black color will look good on all skin tones, you could consider mixing black. Black pattern lace, and black floral dresses together.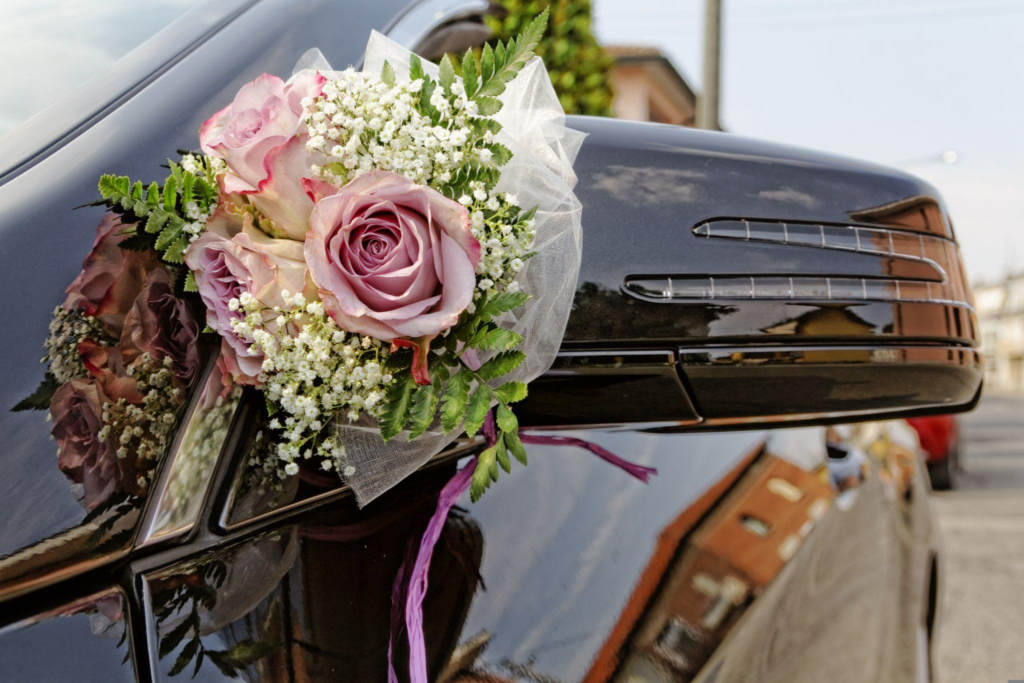 Part 2. If you're planning to have your bridesmaids wear dresses in different colors, it's important to find ways to coordinate the look. Here are some ways to do so:
(1) Choosing dresses in the same fabric or texture will make everything easier: By selecting dresses in the same fabric or texture, you can create a cohesive look even if the colors are different. For example, if you choose chiffon dresses for your bridesmaids, they will all have a similar flowy and airy look, regardless of color. Different hues in different fabric can also form a harmonious and beautiful look, we'll show you a good example in the pictures of the blog.
(2) Selecting dresses with similar hemline: Another way to coordinate the look is to choose dresses with similar hemlines. This will help to create a unified and balanced look.
(3) Using accessories to tie the different colors together: Accessories can be a great way to tie different colors together. You can choose accessories in a neutral color that complements all the bridesmaid dresses, such as metallic or nude shoes, or opt for accessories in a color that is common among all the dresses, such as a blue necklace or pink earrings.
(4) Using a unifying element, such as a bouquet, a sash or detachable flowers or bows, to bring the colors together: For instance, you could choose bouquets that feature flowers in all the bridesmaid dress colors, or have each bridesmaid wear a sash that ties all the colors together. Opt for sellers that can make these small things for you, eDresstore is one of the best destinations, they can even do the small pieces for free if your bridesmaid dresses are ordered from them.
Part 3. Incorporating various hues of bridesmaid dresses can enhance the aesthetic appeal and individuality of your wedding entourage. With the guidance and strategies presented in this article, you can effectively achieve a harmonious and stunning appearance for your team. Check out our favorite color pairings, save the images, and draw inspiration to plan your ideal multi-colored bridal party!